[container_12][grid_12]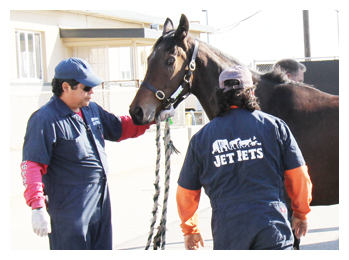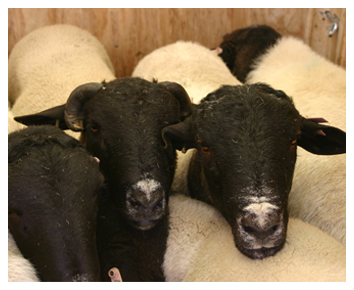 Quarantine
Jet Pets is the only permanent horse and livestock quarantine facility on the West Coast.
Jet Pets Import/Export Horse and Livestock Quarantine located at Los Angeles World Airport was established in 1973 and has handled approximately 100,000 horses through the years. We service the entire Western Half of the United States with flights from around the world. The facility is staffed 24 hours a day, 7 days a week, including holidays.
The Import Facility has 48 stalls arranged in 5 sections where we can handle multiple horse shipments at the same time. Our livestock area is set up to handle small to medium shipments (depending on the size and species of the animal). Jet Pets has a loading ramp built specifically to allow the off-loading of horses from their shipping stalls, eliminating the need for unloading the horses in noisy, busy cargo warehouses.
For Export we have a separate barn that can be divided into different areas to handle more than one shipment at a time. The export area is supported by its own loading ramp for safe loading of horses into the shipping stalls which can then be transported directly to the aircraft. Jet Pets also has a large scale for weighing of shipping stalls, horses and equipment to provide for the airlines "weight and balance" calculations.
Jet Pets personnel, who have airfield security badges, accompany the horses when traveling between the aircraft and the quarantine.
Jet Pets also provides the USDA required cleaning and disinfection of aircraft for import/export horse, livestock and avian shipments.
At our facility we can clean and disinfect horse shipping stalls and livestock crates.
[/grid_12][/container_12]